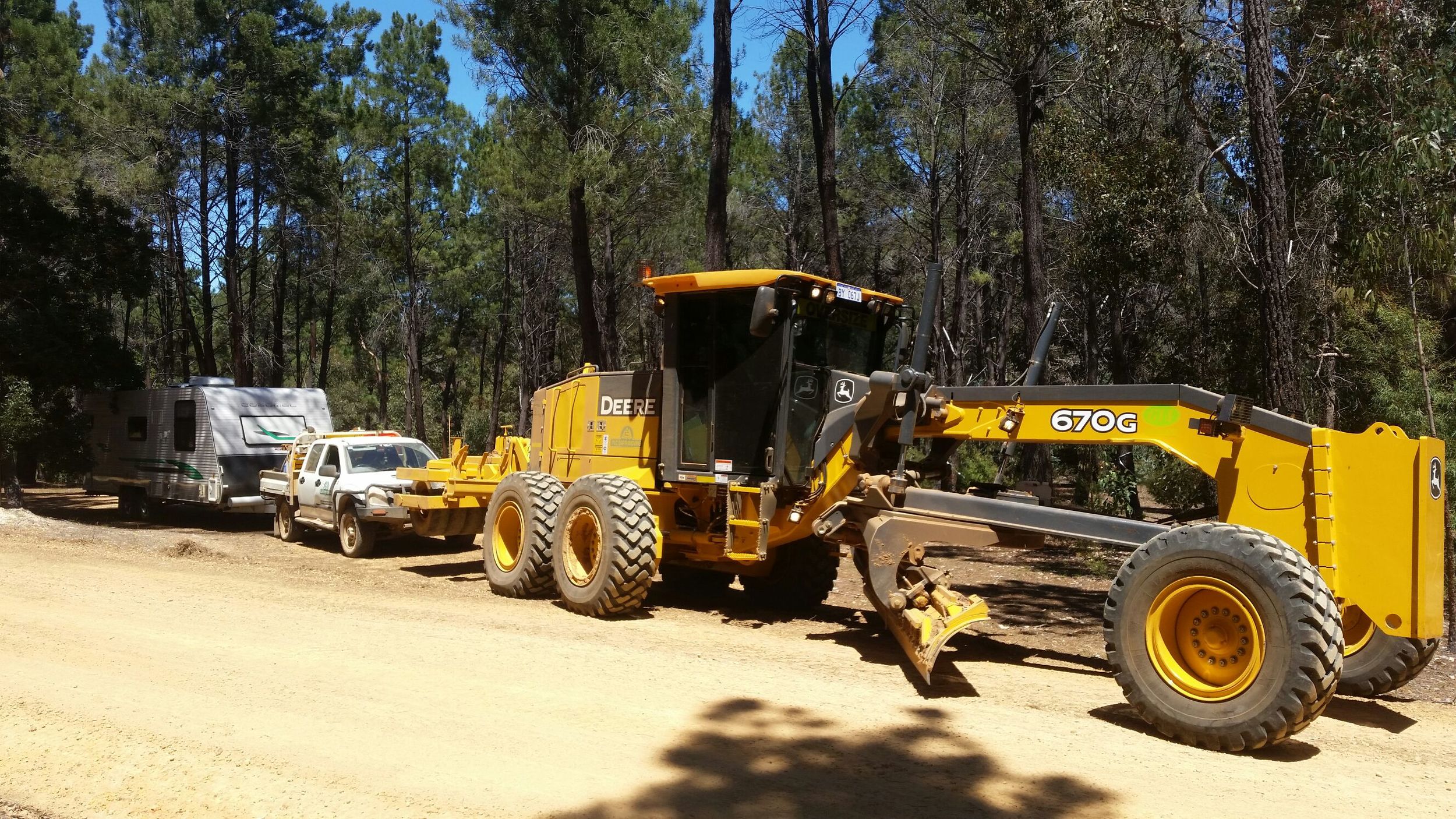 PLC Earthmoving has contracts with Dept of Parks Wildlife and Forest Products Commission, along with private customers, working in the following types of work:
- Road-line clearing, road formation, sheeting and compaction to finish.
- In-forest minor road construction and maintenance.
- Firebreak construction and maintenance.
- Roadside storm-water drainage construction;
- Minor excavation and non-building civil engineering construction.
For enquiries please contact the earthmoving supervisor David Cain.
M: 0427 521 998
E: david.cain@plantationlogging.com